Southern Winter Storm Discussion
My forecast i had predicted yesterday is right on track for the Southern Upper Level Storm System. I have to admit that the Northern Fringe of my prediction of 1-3″ for Northern Kansas is a bit further South but overall i am doing a great job with my forecast. I have been looking over various computer models and i have came up with this forecast;
Kansas City; 1-2″
Oklahoma City; 3-5″
St. Louis; 6-10″
Chicago; 6-8″
Detroit; 8-10″
Buffalo NY; 8-10″
Much of the Eastern Lakes; 6-12″
The storm is so wound up that is is producing severe thunderstorms and tornados in the south, look below for the latest storm reports from the Storm Prediction Center;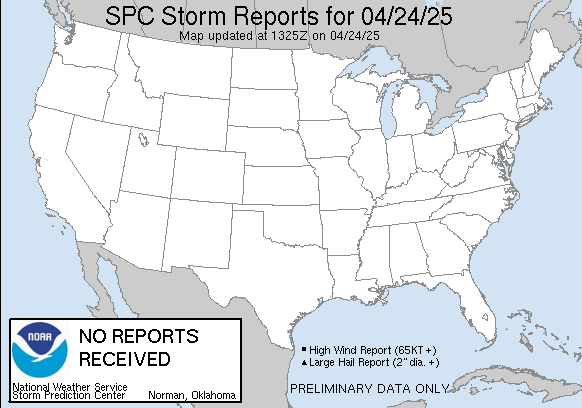 I have decided to update my map just a tad to show the further north and South progression of the storm;
Eastern Nebraska/Western Iowa Short Term Forecast – Thursday Night – Sunday Night
Thursday turned out to be a better day than i forecasted so that is great! Clouds were well south of the Omaha area allowing temperatures across most of eastern nebraska and western iowa skyrocketing into the 20's and near 30*! Thursday night in Eastern Nebraska and Western Iowa should feature lows in the 10's and single digits for low and skys should be mostly clear north of I-80 and partly clouds south of I-80. TGIF will be a very nice day with high temperatures in the 30's for high temperatures with mostly sunny conditions in Eastern Nebraska and Western Iowa. Friday Night through Saturday Night will feature lows in the teens and clear – partly cloudy skys and during the day saturday their should be a few clouds floating around with highs in the 30's common throughout the viewing area. As we head in to Sunday and Sunday night a new storm system will be starting to affect the Central Plains. The models have not been handling this well. The GFS has been predicting various solutions;
1. Low pressure forms in Southern Kansas then moves right over Omaha Nebraska. This is not very good for snow across most of Nebraska and Iowa. It would be a more of Freezing rain and sleet and rain event.
2.If storm moves through Kansas City instead of Omaha, the storm would pull more cold air in from the northwest and would produce more snowfall across the area
Now school kids, teachers fans of my website, i know what your thinks, "why cant we ever get a decent snow around here to give us a snowday!". Be patient, i know the next few months will feature more chances of getting that very snowday!
Now before i get off topic i will get back into the Storm discussion. Sunday will feature cloudy skys with highs in the 30's once again. Precip will start to move in Sunday Night with possibly Freezing Rain/Sleet/Snow/Rain depends on the exact track of the low pressure system and how much cold air moves in. Right now if your looking for a snow day, i think theirs a good chance if we get freezing rain, but please dont count on it since it is 3 days away and anything can change.
Eastern Nebraska/Western Iowa Long Term Forecast – Monday – next Thursday
The afformentioned storm system will continue to affect the area with Freezing Rain/Sleet/Snow/Rain during the day Monday and Monday night. The last GFS model is predicting some freezing rain / sleet across most of the area with the fzing line north of the area. the NAM computer model does not go out that far, but is showing mainly the same situation. After the storm passes, it should finally draw in more colder air, but the storm is already north east of us, so not much snow. The Tuesday -Thursday period should feature tranquil weather with highs in the 20's. But their are some signs that a new storm system will be evolving in kansas on thursday. While the computer model did not show any precip with it, it had the perfect track for us to get snow. however, it is still too far in advance to get excited.
Site Stats have skyrocketed!
I would like to thank everybody for viewing my website and continue to support by checking it every day. It would really help a lot if anybody would refer this website to anybody they know!
Personalized Forecast
Soon i will be forecasting for;
Troop 444's Boy Scout Troops Campouts and Activities
Burke High Schools sporting events
If you would like me to forecast an event for you please email me at craigomahawx@gmail.com!
Dont forget about the 'Ask Craig' question of the week service! Email me at craigomahawx@gmail.com for all your weather questions!
Thanks for reading,
Craig McPeck
Site Owner & Chief Forecasting Operations